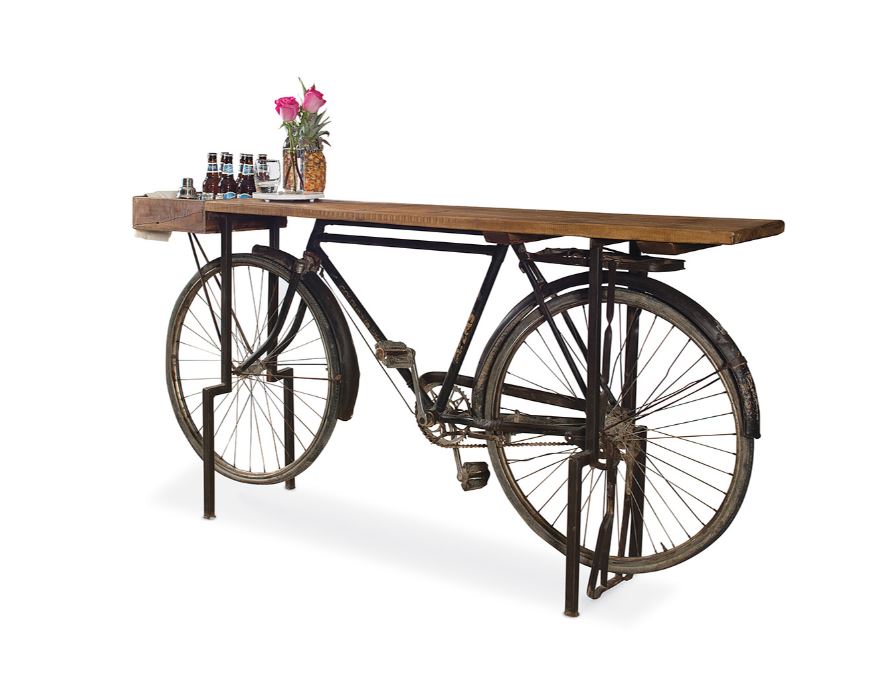 Inject fun and function into your space with this gathering table built on a bicycle frame. Using mixed reclaimed materials, this table makes a unique focal point in any room. The "bike basket" adds convenient storage for drinks, snacks, or serve ware. Mixed reclaimed wood. Iron base. Dimension 72w x 14d x 36H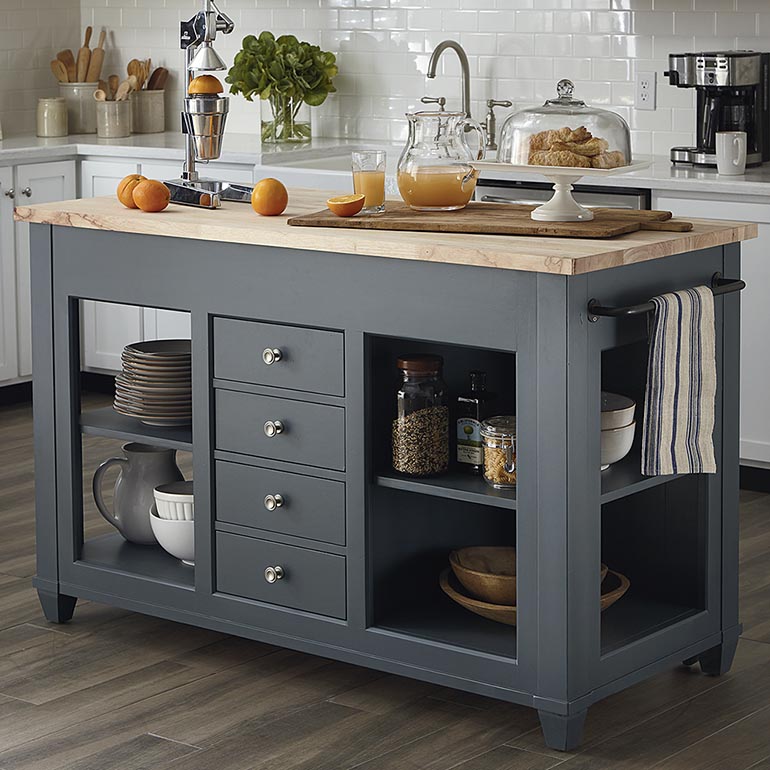 Available in multiple finishes. Our Custom Dining furniture is made for you and ready for delivery in 30 days. Natural wood top coated with vegetable oil.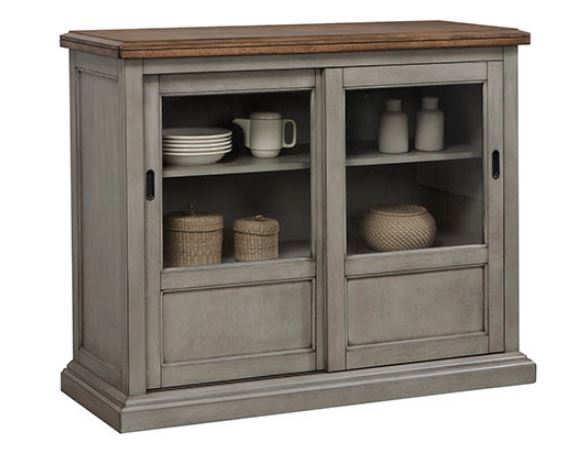 Made from solid hardwood, simplicity in design, subtle accents and a grey and rustic brown two tone finish come together to create this finely crafted collection. • Solid rubberwood • 2 sliding glass doors • Front levelers • Finished back panel • Fixed shelves: 19w x 13.125d (2 each side) • Distance between shelves: 9.5"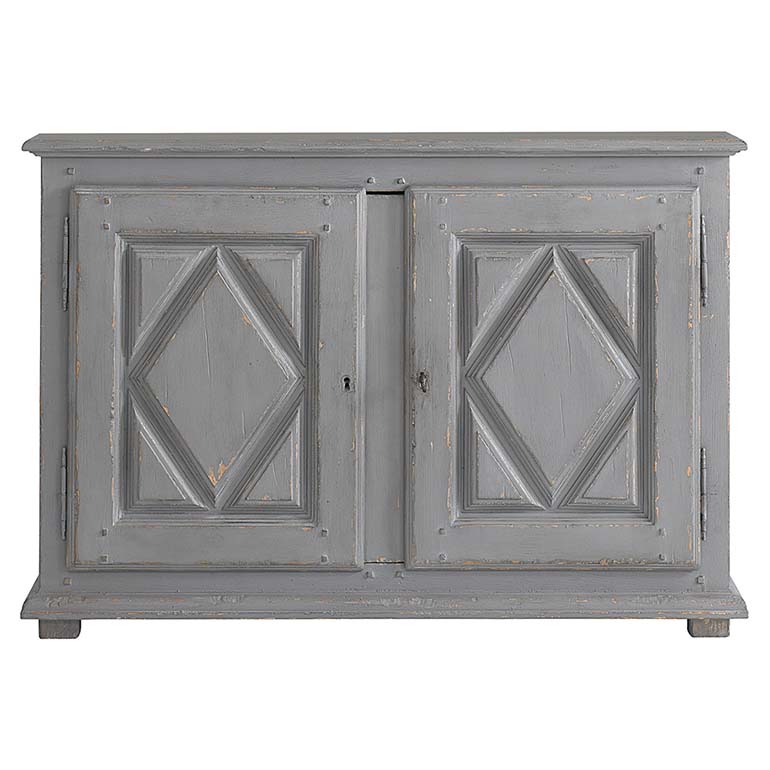 The front doors are carved with "Pointes de Diamant" Diamond-shaped motifs or raised diamond points. The original name of this style is Enfilade and was often painted in this recognizable blue/gray tone. With Antique reproduction solid iron hinges, the piece functions as a perfect additional to your kitchen or Livingroom. Hand rubbed chalk finish.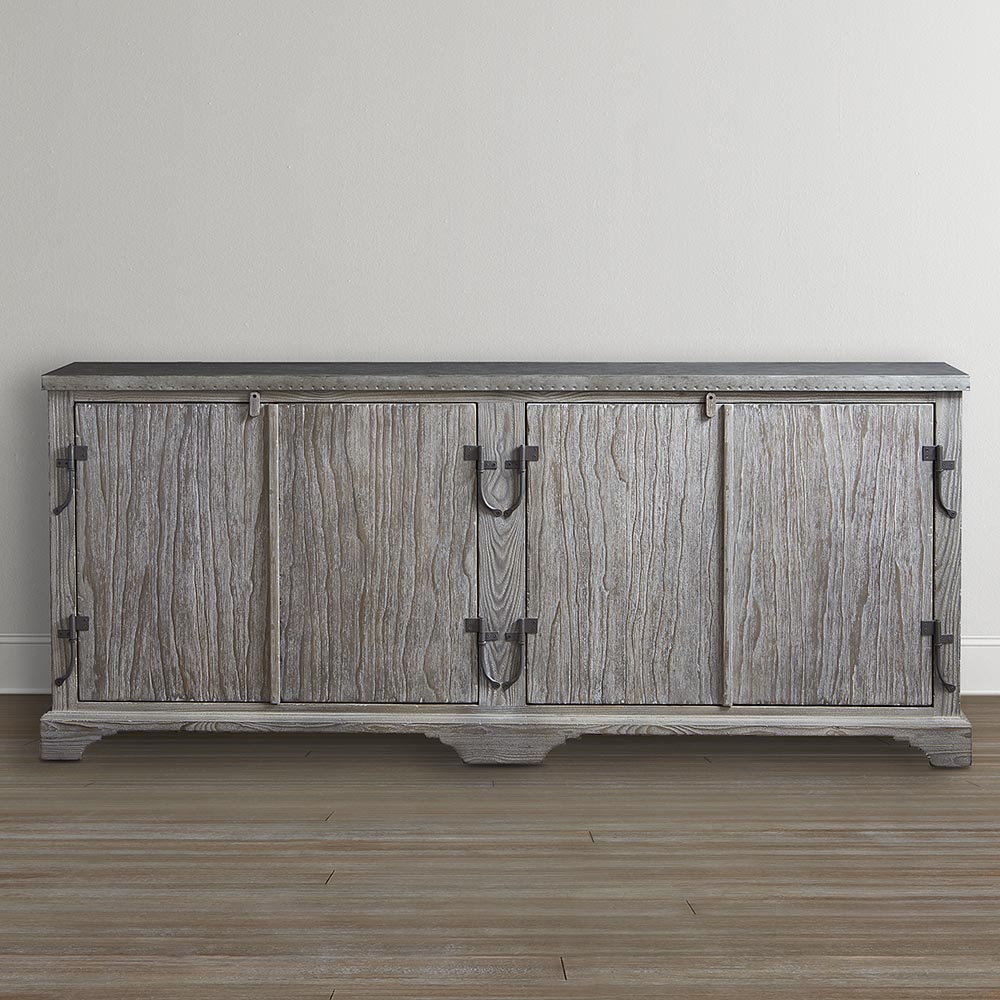 With its the tin top for serving wine, flat door with forged shutter hinges the cabinet is a stunning resemblance to the original 19th century wine tasting cabinets from the lush, mountainous and Mediterranean area or Northern Spain. Driftwood Oak finish with hand-tacked tin top.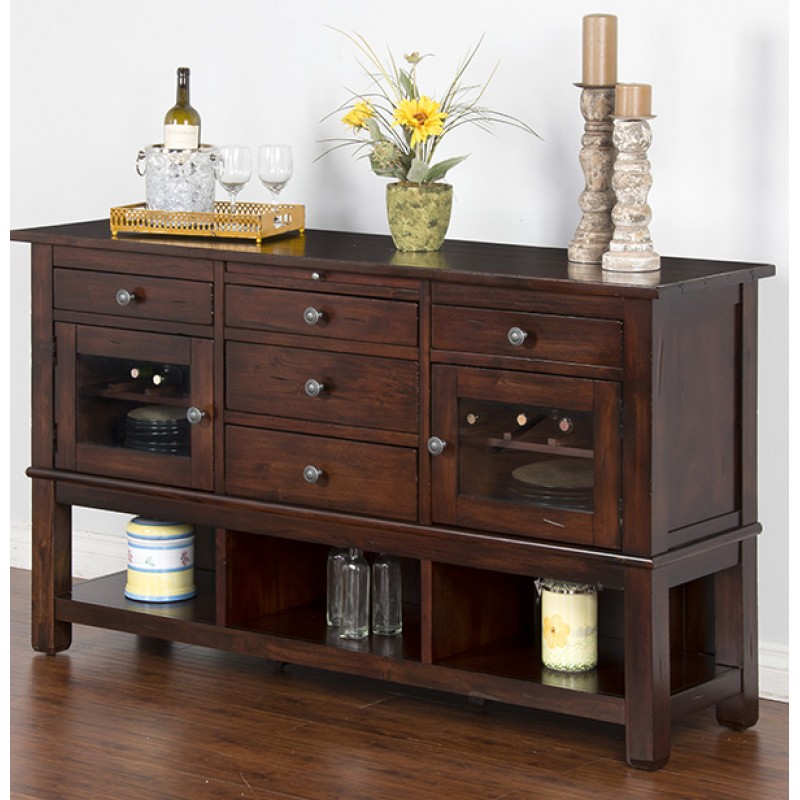 Distressed mahogany solids 12 Step finish Rustic Mahogany finish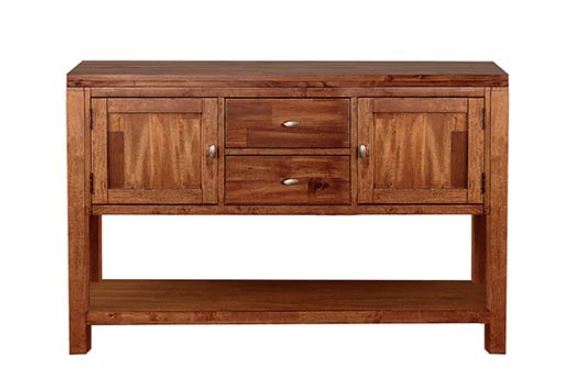 The Broadway collection is beautifully crafted from solid acacia wood with a natural finish to highlight the rich glow of the grain. This collection offers casual dining with a contemporary edge in a variety of table designs and sizes. • Solid acacia wood • 2 felt-lined drawers • Open shelf • Dimensions over fixed shelf: 49"W x 17"D x 12"H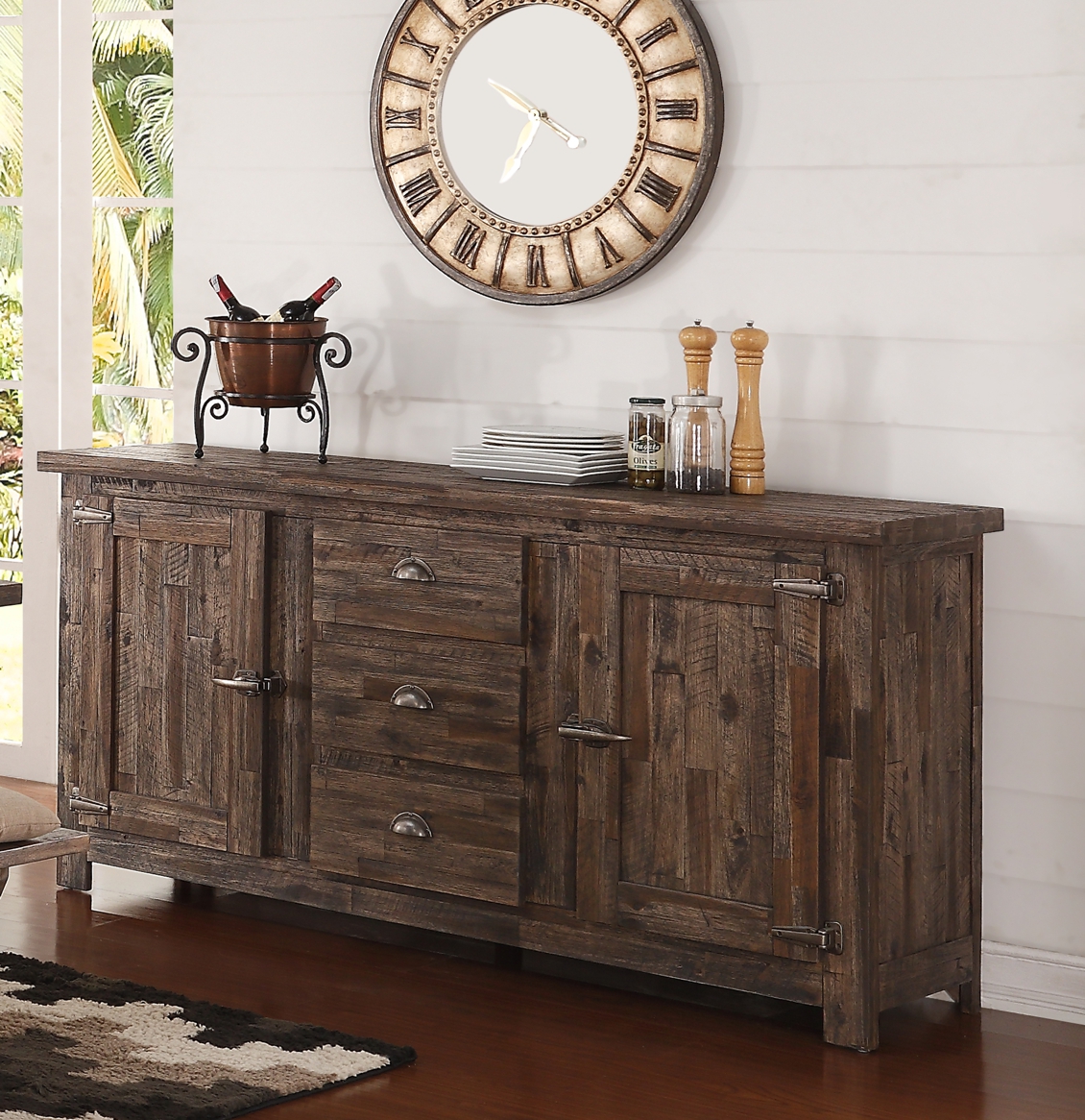 The Tuscany Park Dining Room features industrial hardware, timeworn finishes and butcher block style construction.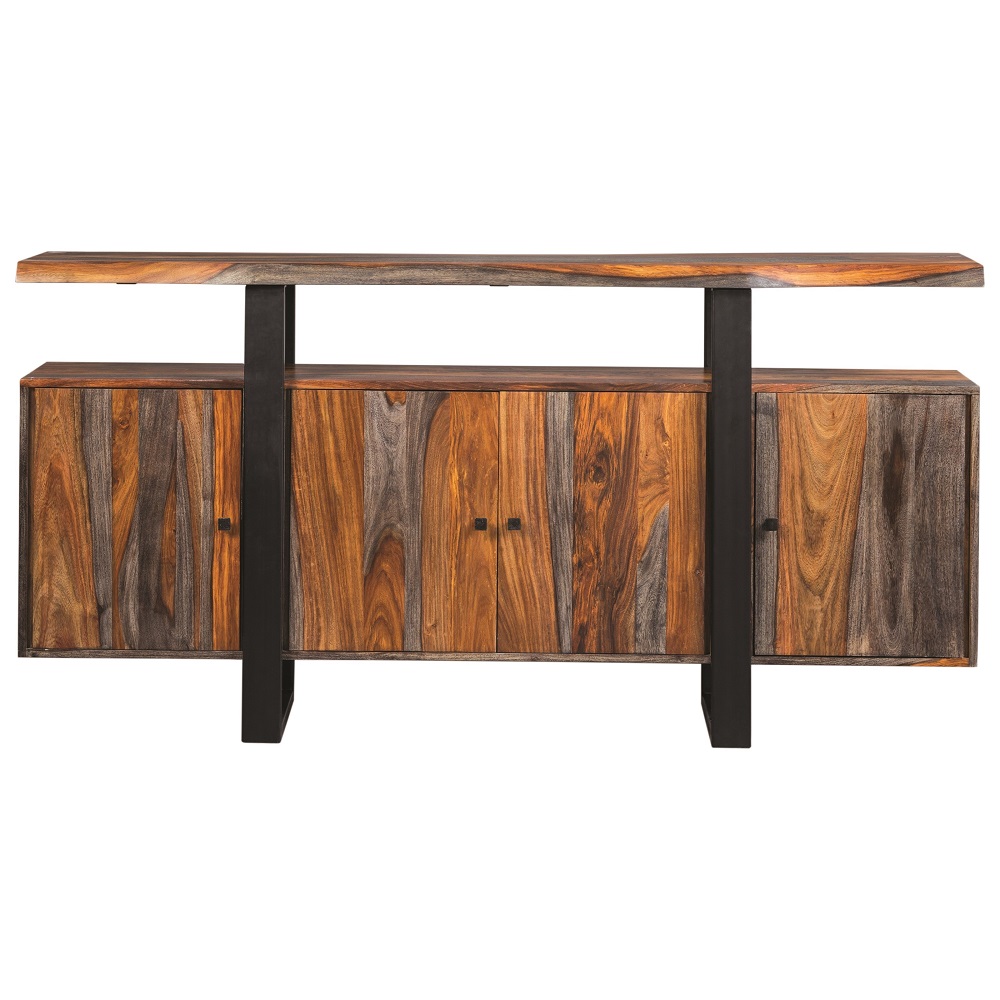 On SALE, Buy ONLINE • Server offers storage space and anchors the room offering a stylish design with a floating solid wood top and metal framework • Solid Sheesham wood in a stunning grey finish to contrast against the matte black metal 69 x 18 x 36H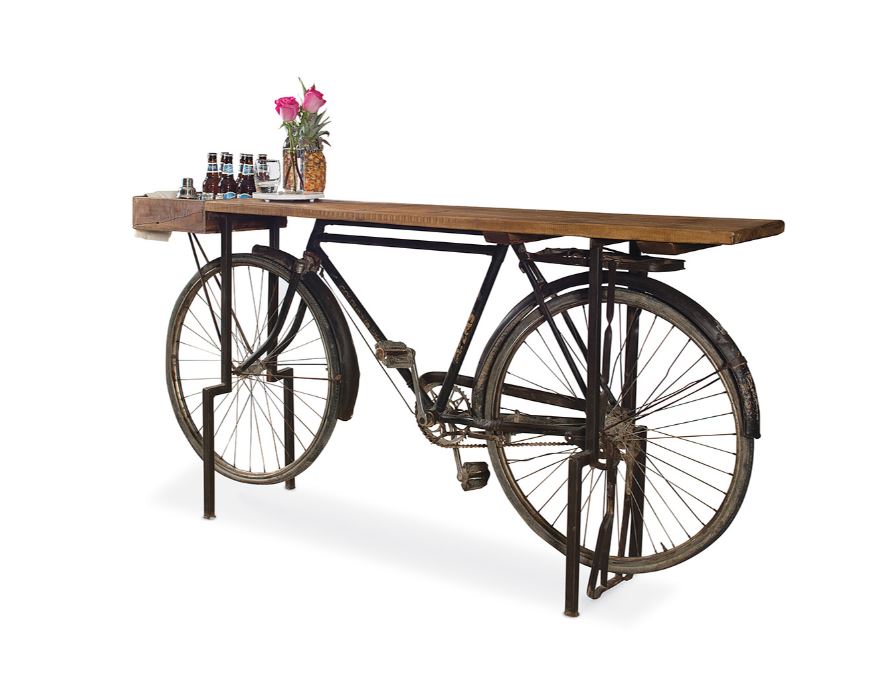 Inject fun and function into your space with this gathering table built on a bicycle frame. Using mixed reclaimed materials, this table makes a unique focal point in any room. The "bike basket" adds convenient storage for drinks, snacks, or serve ware. Mixed reclaimed wood. Iron base. Dimension 72w x 14d x 36H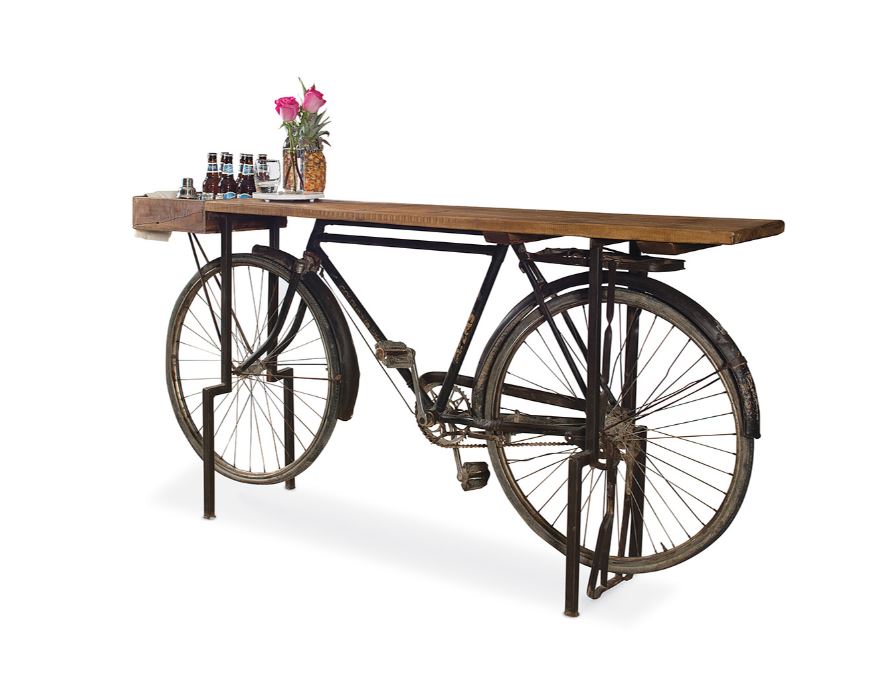 Inject fun and function into your space with this gathering table built on a bicycle frame. Using mixed reclaimed materials, this table makes a unique focal point in any room. The "bike basket" adds convenient storage for drinks, snacks, or serve ware. Mixed reclaimed wood. Iron base. Dimension 72w x 14d x 36H