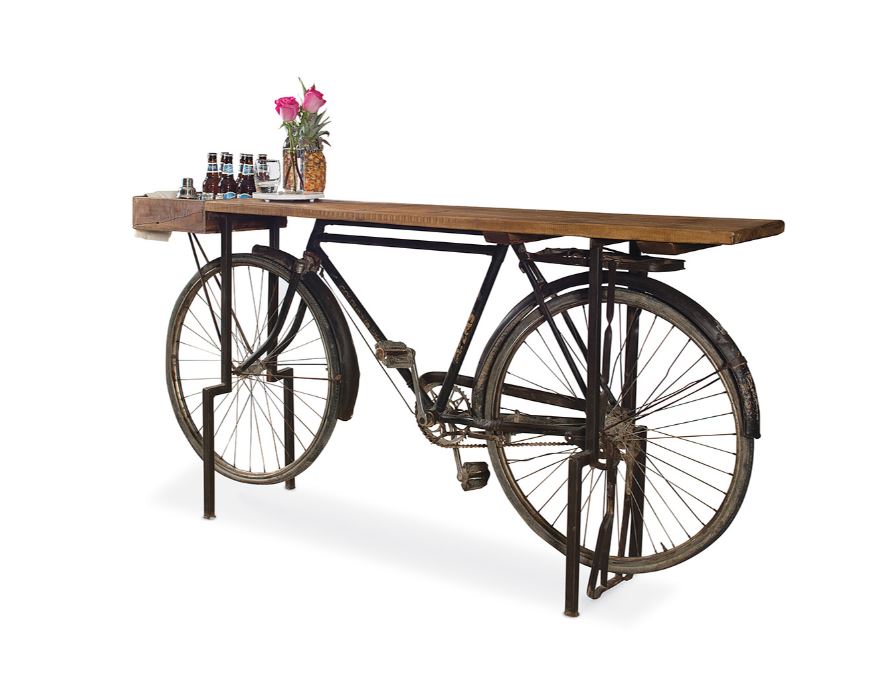 Inject fun and function into your space with this gathering table built on a bicycle frame. Using mixed reclaimed materials, this table makes a unique focal point in any room. The "bike basket" adds convenient storage for drinks, snacks, or serve ware. Mixed reclaimed wood. Iron base. Dimension 72w x 14d x 36H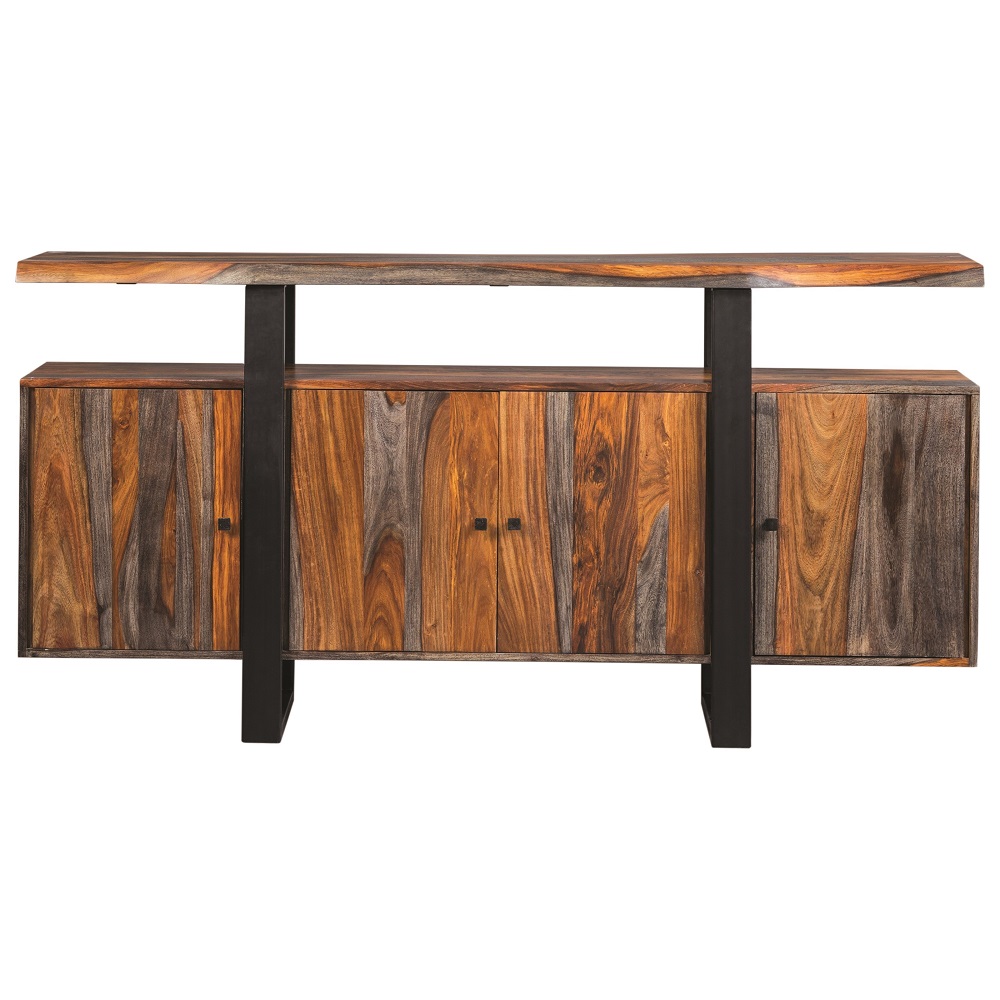 On SALE, Buy ONLINE Cozy and rustic, this grey sheesham server is full of charm. Perfect for a contemporary space, the elongated lines on the front feature a sleek black finish. Variations in hue and in wood grain offer a stunning visual that looks great on its own or when topped with stylish sculptures or small, decorative pieces. Complete with four cabinet doors with minimalist-inspired hardware, this server creates a beautiful visual. Serve in style with the open legs and raised table top. • Server offers storage space and anchors the room offering a stylish design with a floating solid wood top and metal framework • Solid S
Read More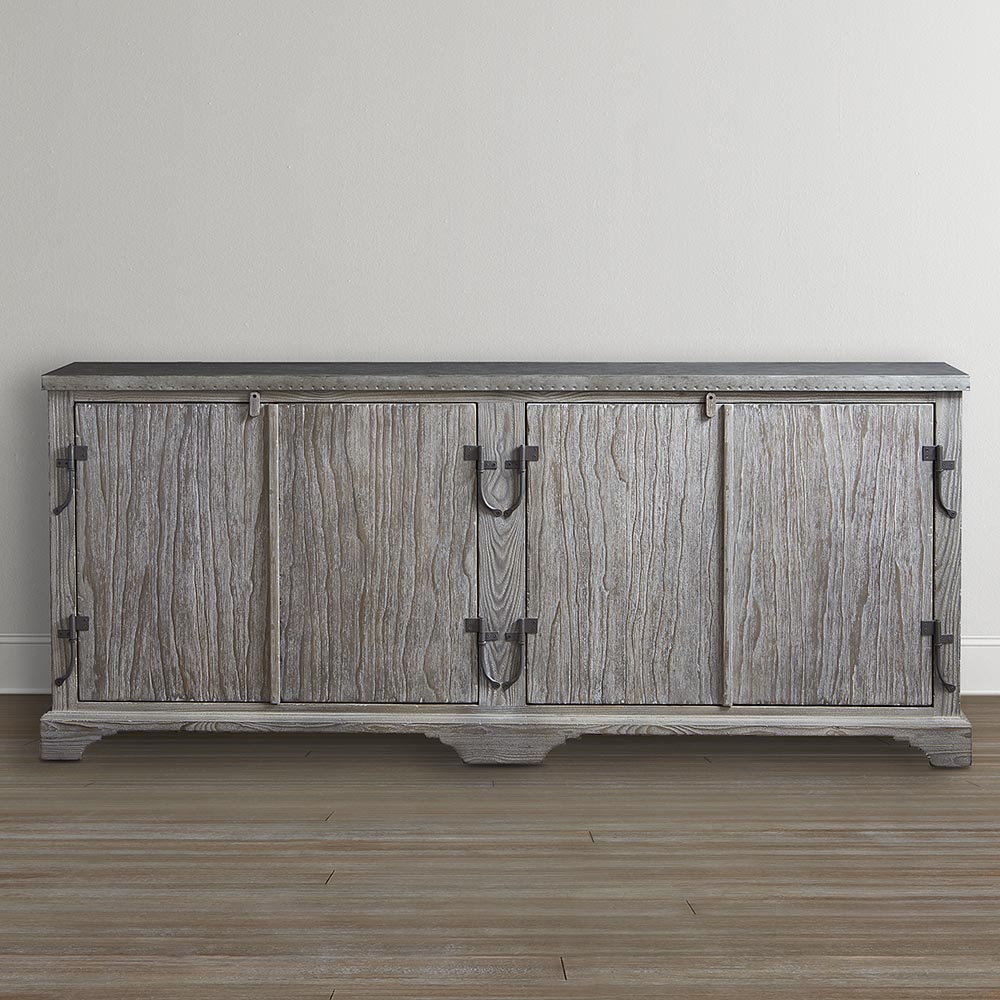 With its the tin top for serving wine, flat door with forged shutter hinges the cabinet is a stunning resemblance to the original 19th century wine tasting cabinets from the lush, mountainous and Mediterranean area or Northern Spain. Driftwood Oak finish with hand-tacked tin top.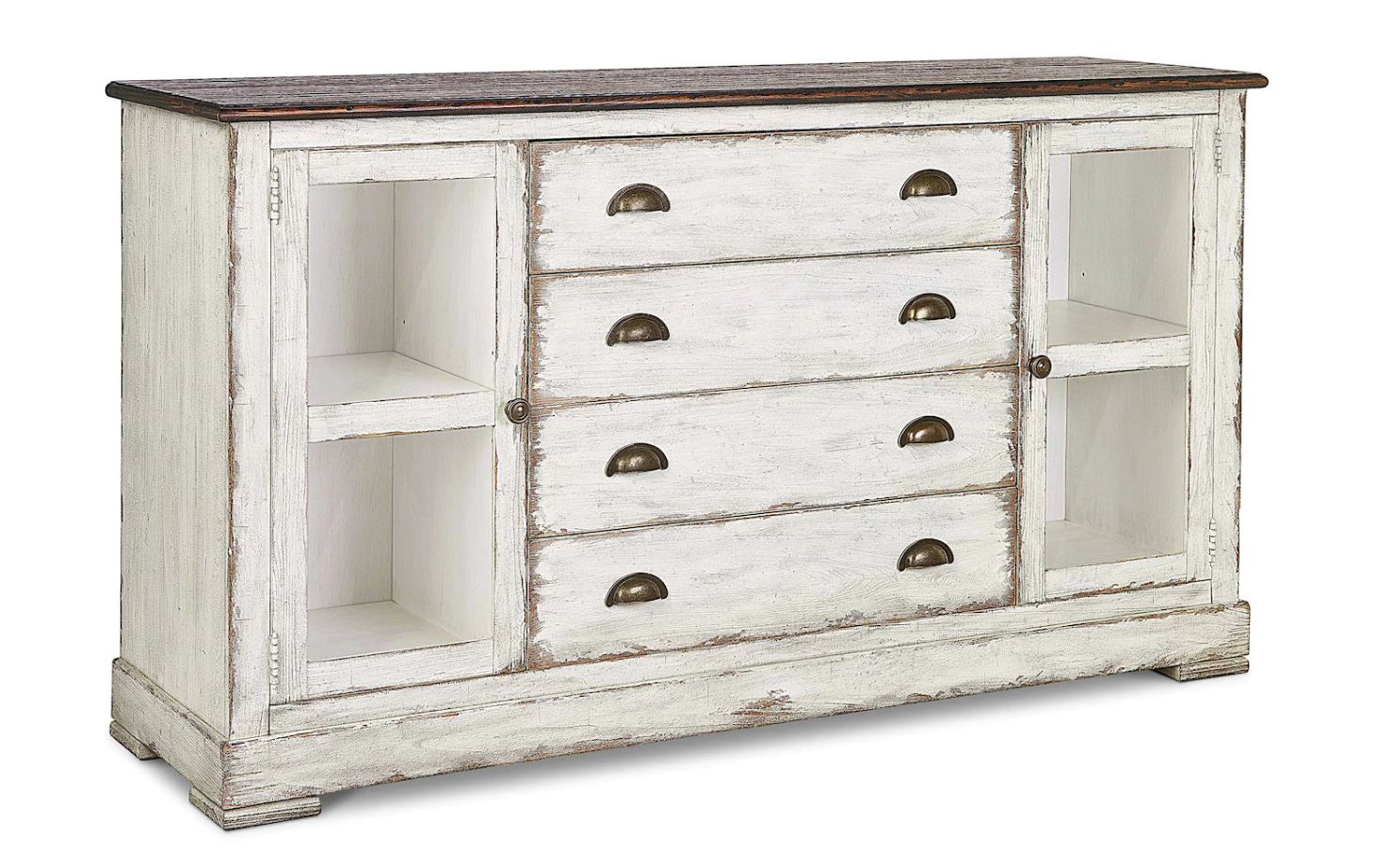 Like a treasured heirloom kept for generations, the Avondale Sideboard fits right into your dining or living area. Only you need to know that it's the perfect piece for today, with ample drawer storage and two glass-doored display areas with hidden wire management holes. The plank effect of the rustic wood top in aged Stratford brown finish contrasts with the Tudor White base with its chip-away effect. The four drawers move easily on their soft-close drawer guides. Antiqued cup pulls and knobs with vintage pewter finish complete the look of an English country manor.H39" W70" D20"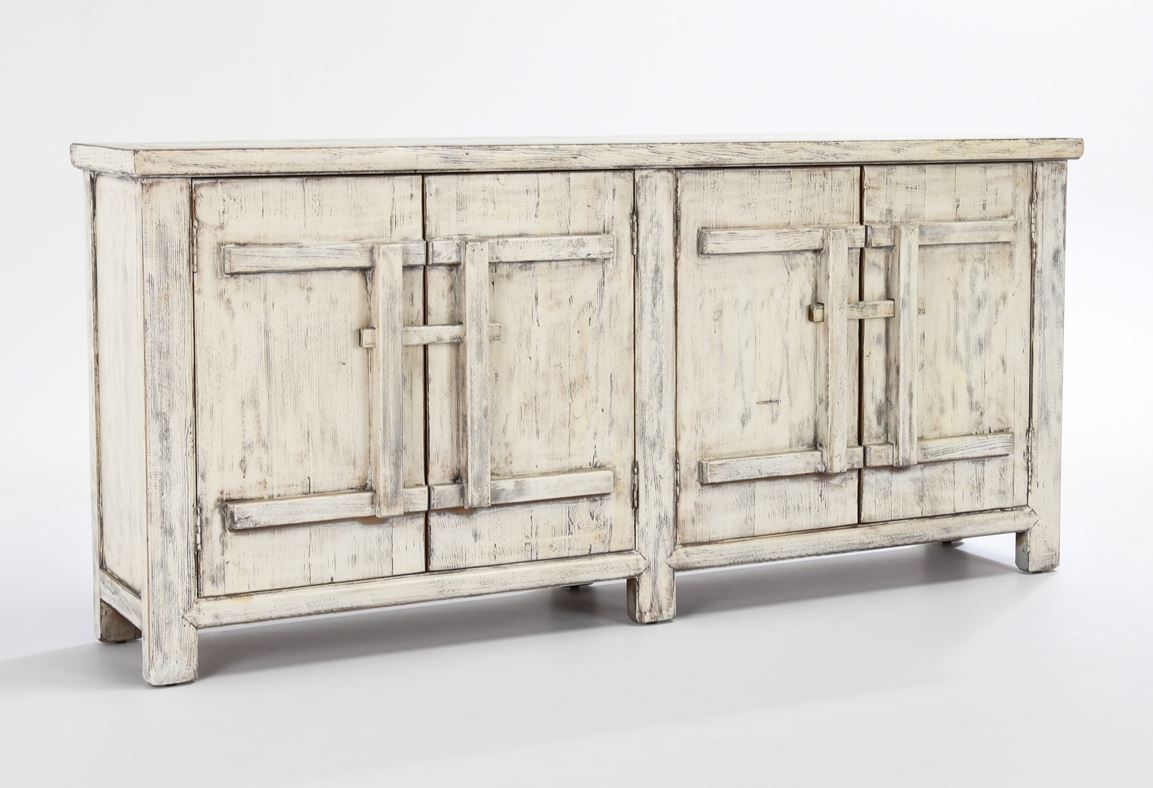 Solid wood construction. Hand finished and distressed. Adjustable shelves. Reclaimed Pine. Dimensions 74 x 16 x 34 height.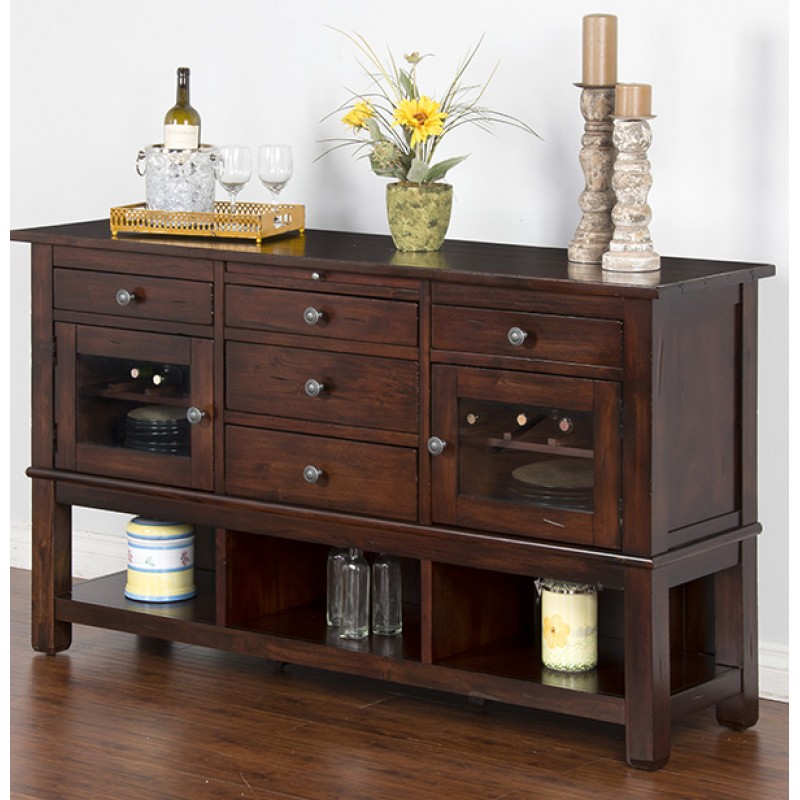 Distressed mahogany solids 12 Step finish Rustic Mahogany finish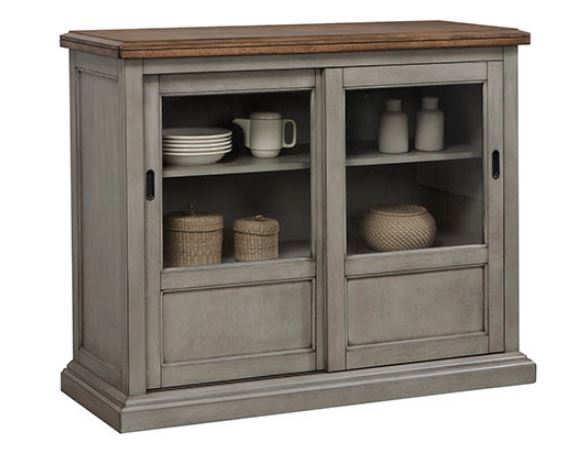 Made from solid hardwood, simplicity in design, subtle accents and a grey and rustic brown two tone finish come together to create this finely crafted collection. • Solid rubberwood • 2 sliding glass doors • Front levelers • Finished back panel • Fixed shelves: 19w x 13.125d (2 each side) • Distance between shelves: 9.5"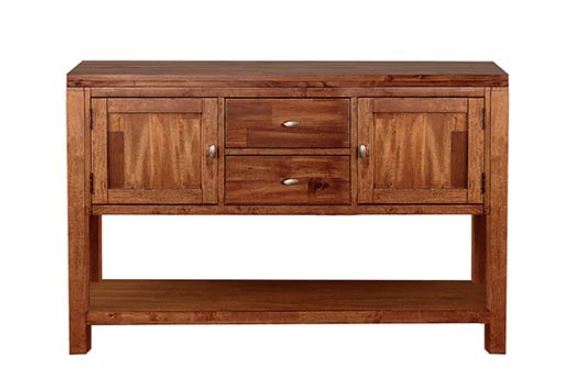 The Broadway collection is beautifully crafted from solid acacia wood with a natural finish to highlight the rich glow of the grain. This collection offers casual dining with a contemporary edge in a variety of table designs and sizes. • Solid acacia wood • 2 felt-lined drawers • Open shelf • Dimensions over fixed shelf: 49"W x 17"D x 12"H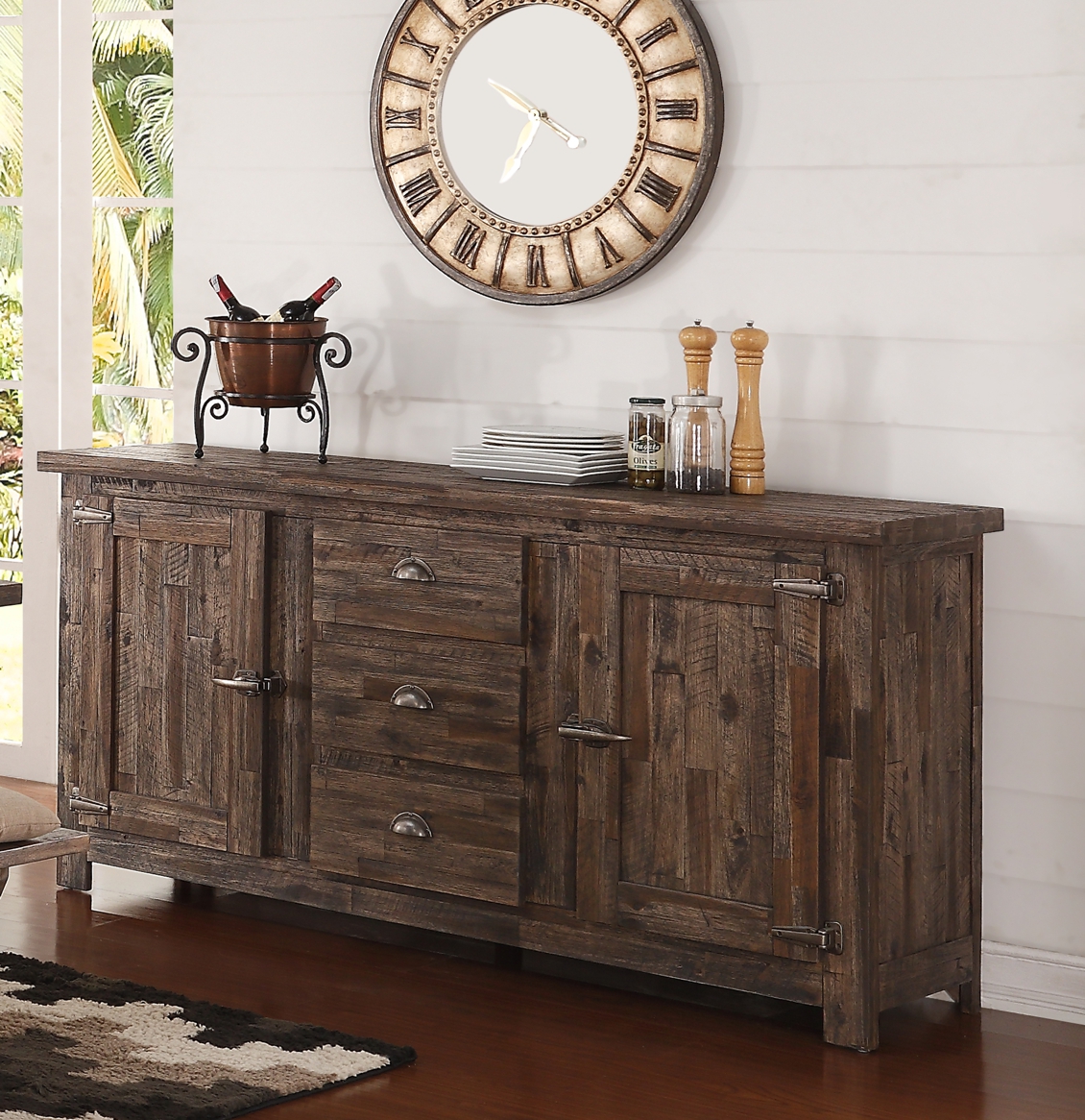 The Tuscany Park Dining Room features industrial hardware, timeworn finishes and butcher block style construction.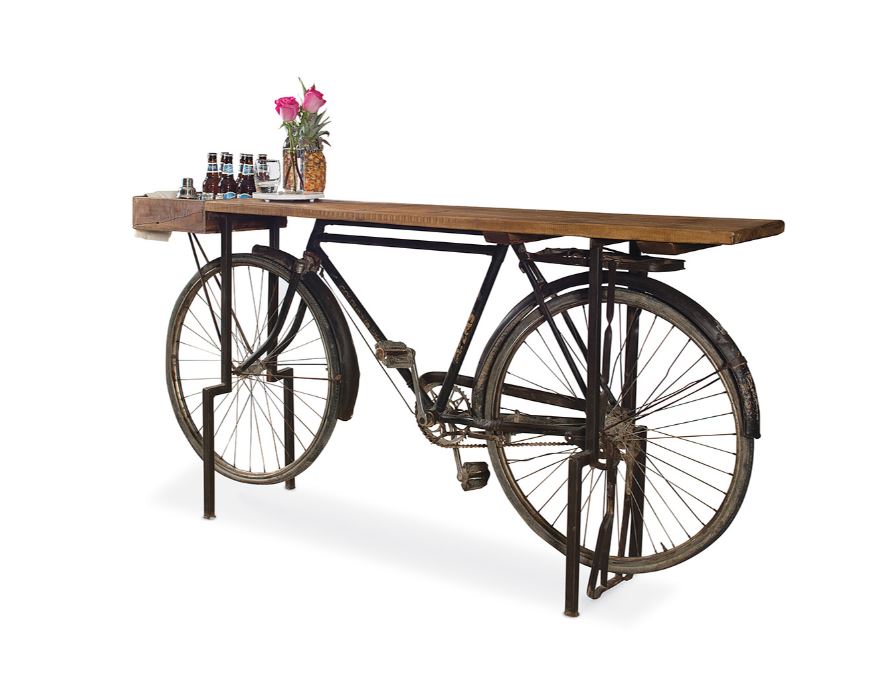 Inject fun and function into your space with this gathering table built on a bicycle frame. Using mixed reclaimed materials, this table makes a unique focal point in any room. The "bike basket" adds convenient storage for drinks, snacks, or serve ware. Mixed reclaimed wood. Iron base. Dimension 72w x 14d x 36H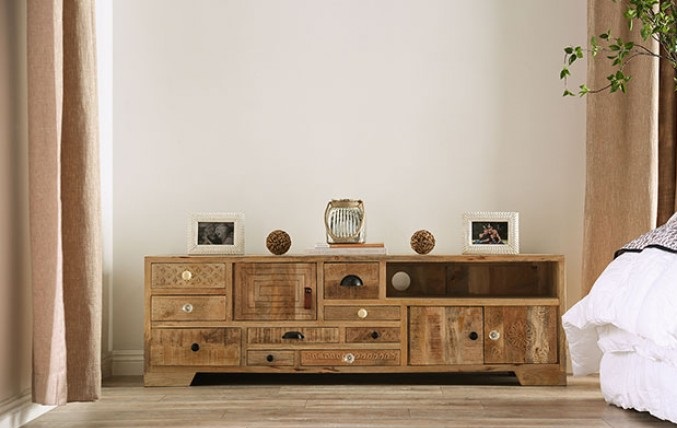 Fancy variations are the highlight of this piece. There are a total of nine drawers, each with their own handcrafted design and assorted hardware. Place your electronics on the open shelf with built-in easy-access for your wirings. The console may have a low profile, but it has plenty to enjoy for anyone with an eclectic taste in furniture. 9 Drawers & 3 Doors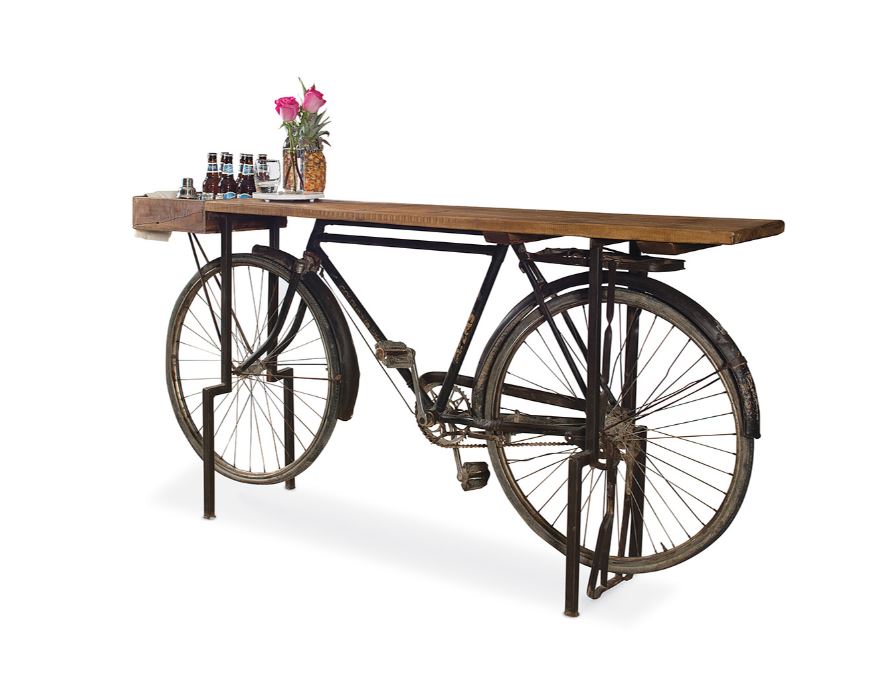 Inject fun and function into your space with this gathering table built on a bicycle frame. Using mixed reclaimed materials, this table makes a unique focal point in any room. The "bike basket" adds convenient storage for drinks, snacks, or serve ware. Mixed reclaimed wood. Iron base. Dimension 72w x 14d x 36H