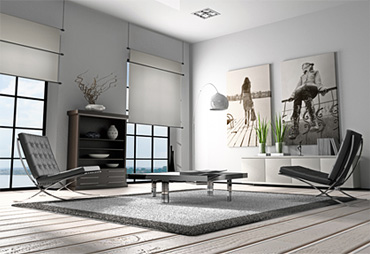 About Couch Potato Furniture
Your home is your refuge, your sanctuary from the rest of the world. It represents you - your taste, your style. The knowledgeable and friendly staff at Couch Potato will help you design a space that will make you want to go home, or maybe to go to work. For both home and office, Couch Potato carries a subtle mix of the finest furnishings, accessories and style.
Come visit one of our showrooms. Our beautifully designed displays and furnishings will help you to spur your imagination. Get ideas, bring your own designer or work with the designers at Couch Potato, create a concept for your perfect piece of furniture - style, color, material or size, it's all up to you. Sit yourself down in one of the numerous comfy chairs and peruse catalogues from all the major furniture manufacturers. The Couch Potato team with over 25 years of experience is available to help and guide you through every phase of your home design and furnishings decisions.
At Couch Potato 'we make your house your home' and we do it with the highest levels of creativity, design and professionalism.
You Can Count On
Customer Service
What we like about the Central Coast is the way people treat each other. We have implemented this attitude into our business and we feel that is why we get so many return customers and referrals. Please feel free to come in or call us even if you just want our advice on something.
Price Busters
Our prices are competitively priced because we know there are a lot of stores out there to shop at. Due to this we don't price match, we price BUST against all local dealers! We will beat any price you find on the same item by 5% and still continue to provide you with our exceptional customer service. No need to go shopping all around to find the best prices available, they're right here.
Home Delivery
Our delivery team is top notch! We pride ourselves in having a highly trained and supplied delivery team so that we can take the very best care of your home and new furniture. Now you don't have to worry about finding a truck, finding some willing buddies, and finding the time to maneuver your new furniture safely into your home. You may simply relax after informing the delivery team where and how you wanted your furniture.
3 Great Locations
With 3 great locations to server you better, shopping for quality furniture in a comfortable and helpful setting is just minutes away. Showrooms in San Luis Obispo, Morro Bay and Pismo Beach. We welcome you to visit one of our Central Coast furniture stores and discuss any of your home furnishing needs with our knowledgeable staff. Couch Potato has a variety of Design Services available and able to handle any home decorating situation you may have. Hope to see you soon!

Bassett Furniture Online Sale