4
Yes
Thumbnail
Thumbnail
List
1
30
/products/living-spaces/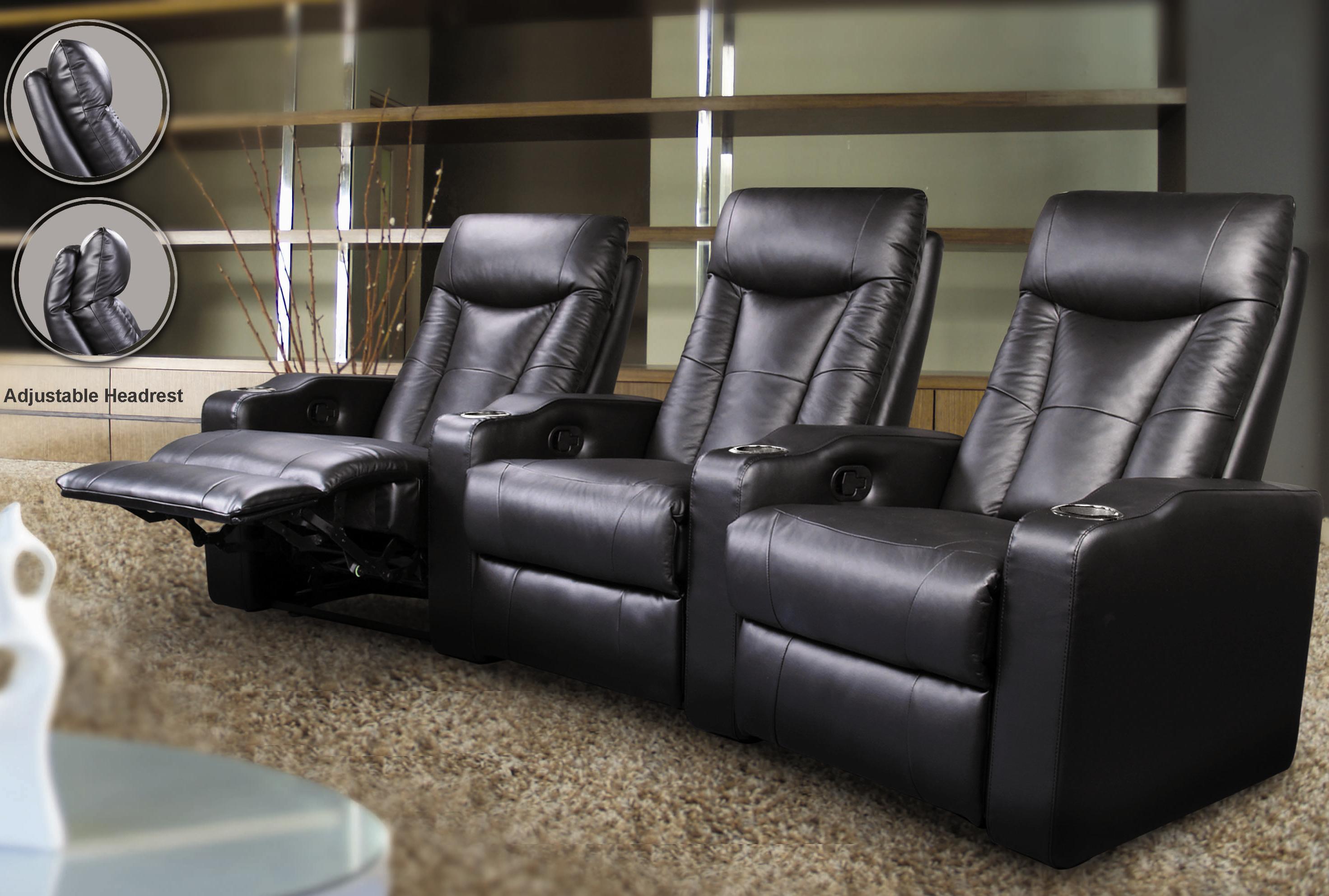 Pavillion Leather Theater Seating
This premium theater seats will be a welcome addition to your contemporary family room or home theater. The high plush back cushions feature adjustable headrests for optimal support, and deep pad over chaise seats for comfort while reclining in these chairs. Wide track arms include chrome cup holders that are built in for convenient beverage storage during your favorite movie, or the big game. Available in sleek black or bold red leather match upholstery, these theater seats are available in two, three (shown), or four seat units to fit your needs and your space. ...
Read More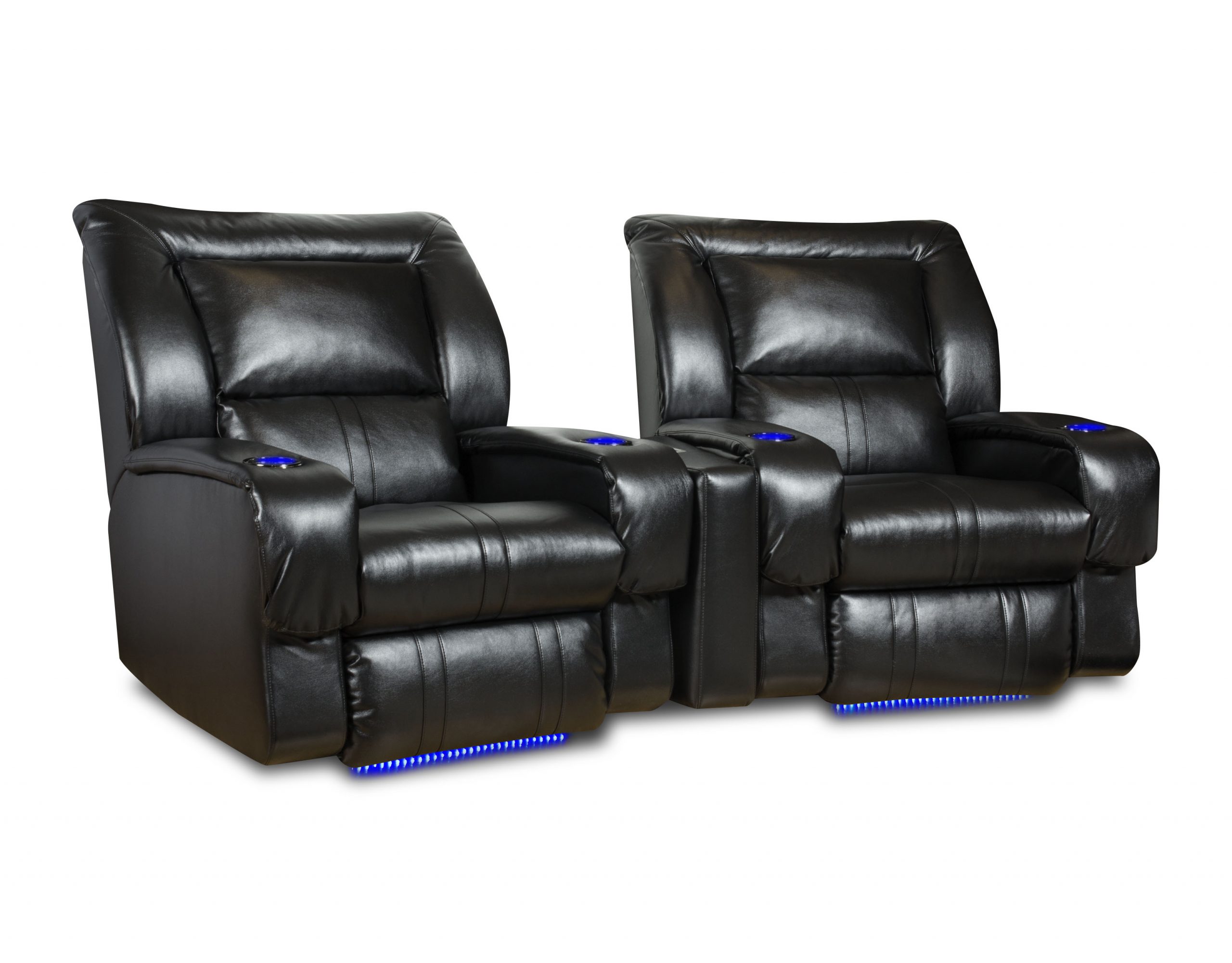 Roxie Theater
Sleek and elegant, the Roxie Home Theater recliner fits well among today's lifestyle room settings. Padded-track design element begins midway up one arm then continues around to frame the bustle back cushions, then returns down the opposite arm. The Roxie would stand regally alone or more dramatically in rows. Be sure to note the seven color capable LED system in BOTH cup holders as well as floor illumination. Decorative French seams in the pad-over chaise seat cushions continue onto the kidney back pillow.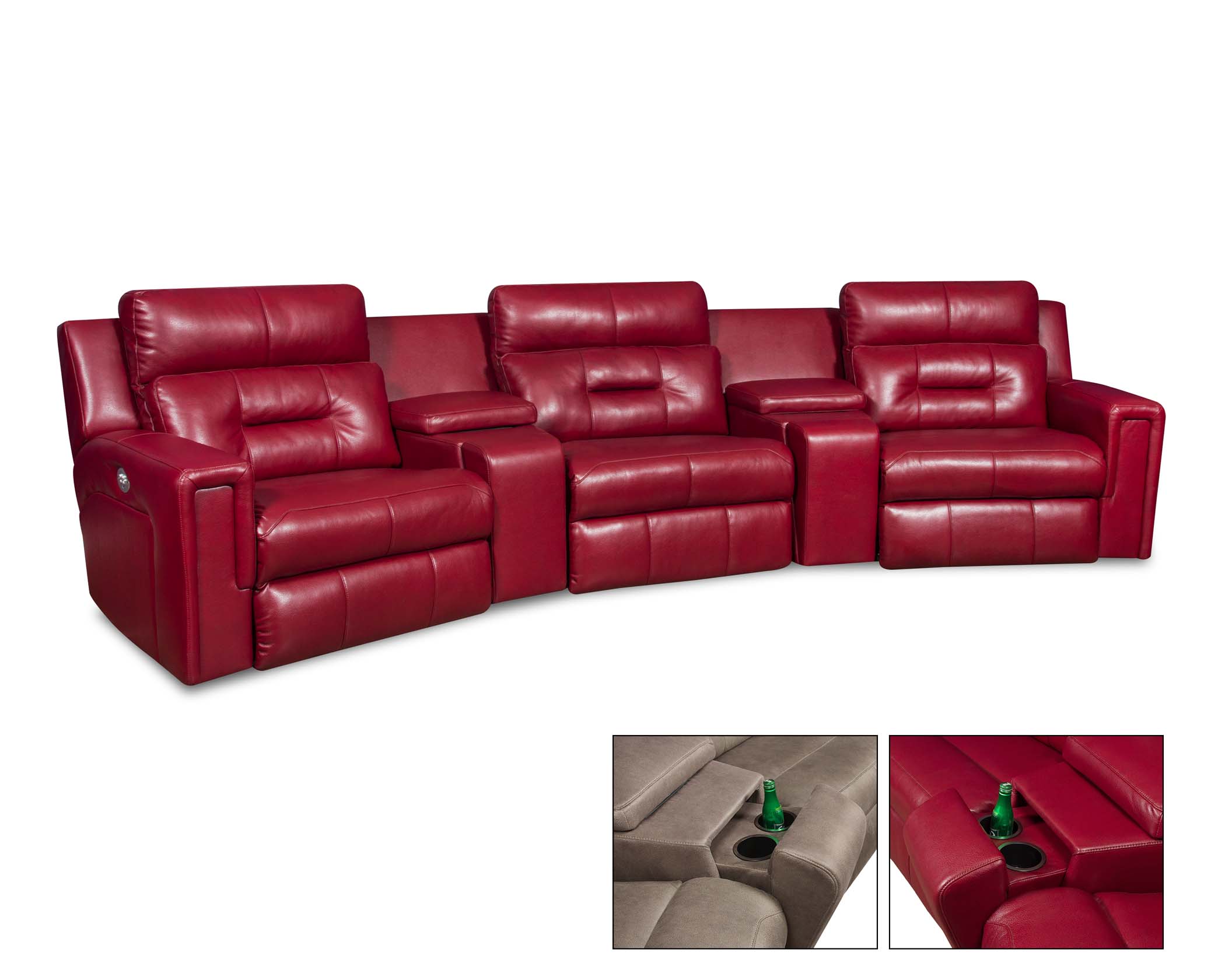 Excel Theater
The extra-wide seat of the Excel provides ample room for relaxing with your fur baby or reading a book with your children. Its crisp arm is accentuated with an upholstered panel recessed backward in a dramatic manner designed to separate this style from its competitors. The arms are topped with sleek poly-foam pads which provide ample comfort on such a clean, well-executed upholstered frame. Arguably the most intricate back cushion, a horizontal partition is creatively placed in the middle of the kidney back to stabilize the upholstery for optimum comfort. Combine multiple chairs with a couple of 22 degree wedge consoles, wit...
Read More