Couch Potato Furniture Holiday Murphy Chest Sale!
The Holidays are almost here and its the season to expect company to be staying over! Give visiting friends and family a comfortable bed to sleep on so they can enjoy their visit. We all know how uncomfortable traditional hide-away beds can be! Murphy Chests are the perfect solution to hide a bed till you need it and doesn't take up the room of a traditional bed. Make your existing guest room into a study, office or workout area by ditching that big bed. Turn it back into a guest room when needed or turn any space in your home into a comfortable sleeping area. Stop into our Paso Robles Store today and see how a Murphy Cabinet Bed can improve your home!
Murphy Chest Info And Advantages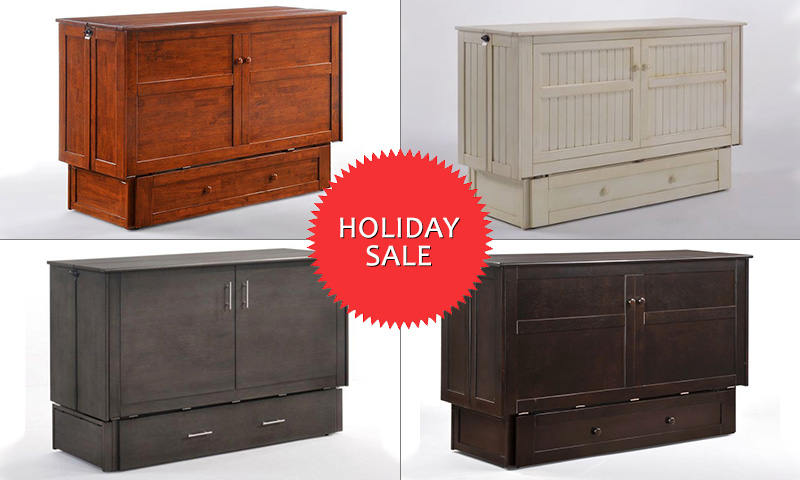 The top quality Murphy Cabinet Beds carried by Couch Potato is truly an instant guest bed. Stylish with a bead board design, you can convert it from a handsome cabinet to a comfy bed in less than a minute. When all closed up, it just takes up only 10 square feet of floor space. Additionally, our Murphy Chests come with a Built-in Dual Power/USB module, to conveniently charge and power your electronic devices. Murphy Chests are easy to use, easy to love!
Murphy Cabinet Bed Features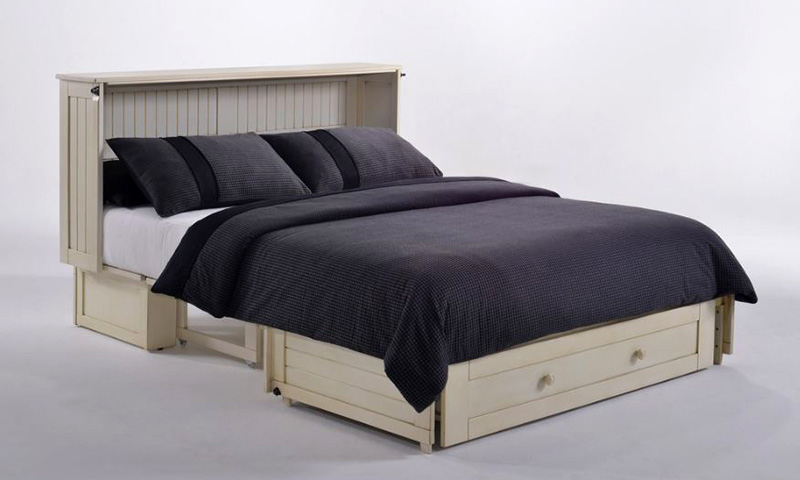 Large Rolling Storage Drawer
Higher Sleep Platform
Built-in Dual Power/USB module
Solid Hardwood Construction
Shallow Sleep Enclosure
Base packed inside Fully Assembled Cabinet
Tri-Fold Premium Gel Memory Foam Queen Mattress
Don't miss this great sale and opportunity to improve your home, while making visiting family and friends more comfortable this holiday season. The knowledgeable and friendly staff at our Paso Robles store look forward to seeing you!

Couch Potato Paso Robles Store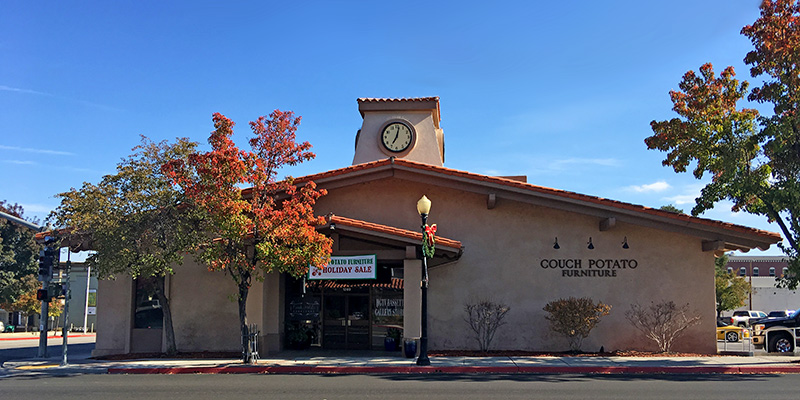 1240 Spring St., Paso Robles
STOP IN TODAY AND SAVE!
Store Hours: 10am to 6pm Mon-Fri and Sunday 10am to 7pm